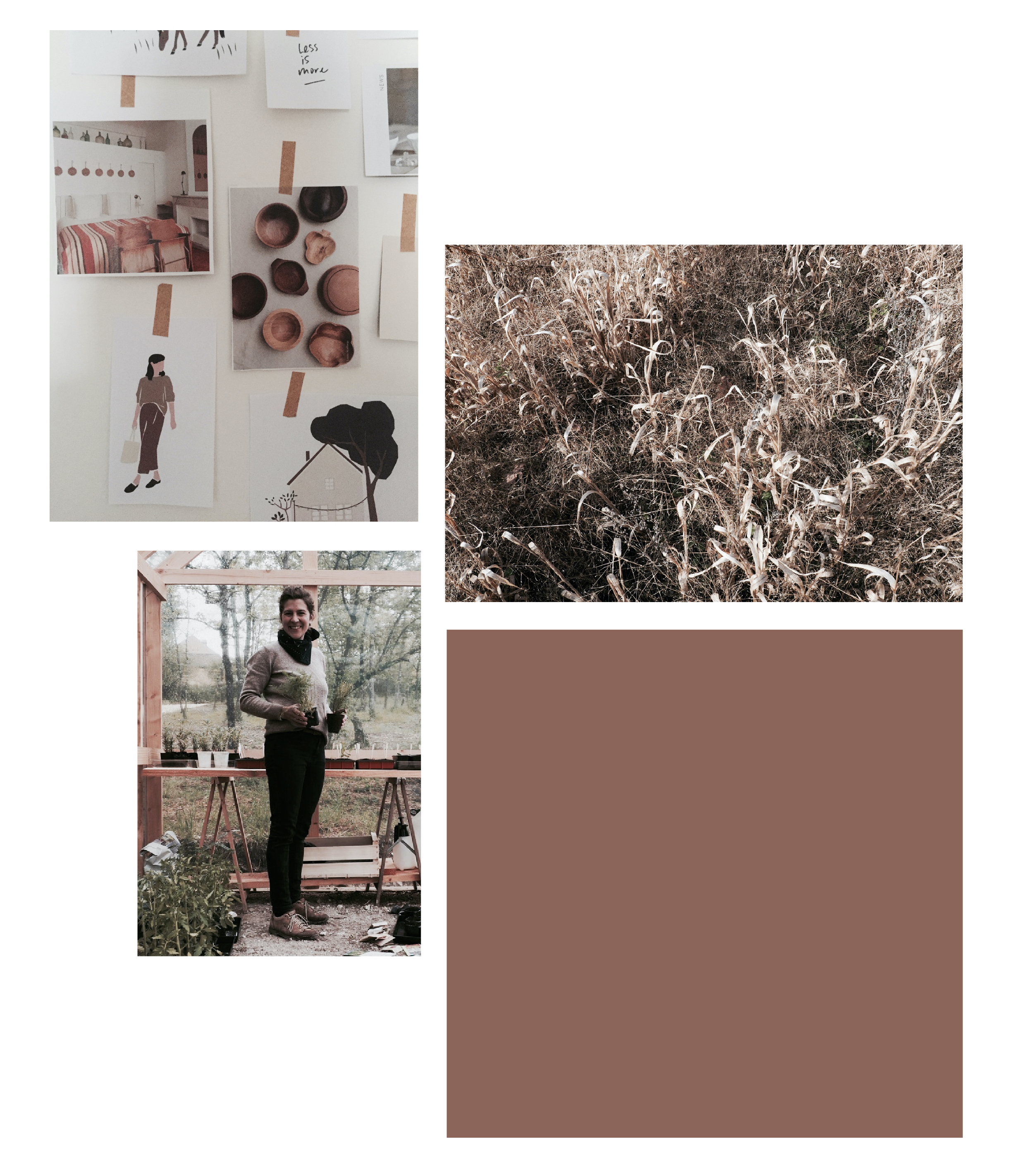 Michoucas is an independant stationery brand and collection of illustrated paper goods for you and your home designed by Carole Birou. All products are printed in France or Europe on 100% relycled paper or on eco-friendly materials.
Based in beautiful Perigord noir, in southwest of France, Carole works from her home surrounded by oak trees and wide fields, where she lives with her husband and two girls. (A wooden studio is in construction)
When not drawing or creating new cards, Carole likes to be outside, no matter the weather, in the garden or the forest where she takes inspiration.

As a kid, Carole spent either time in the trees or drawing - With the feeling that drawing is the only thing that really matters in life, she entered the Art school in Strasbourg (France) and graduated in 2010 with a master in Graphicdesign and illustration. She travelled a few months to the United states to improve her english skills and discovered there the existence of greeting cards. Michoucas is born in 2012, in a little flat in Bordeaux, where she printed out on a tiny inkjet printer the first illustrations on cards.

Today, the brand has grown to an ongoing collection of products, sold to a diverse list of retailers around the world.
© Michoucas 2023 - All rights reserved